There are two ways you can help us:
---
The Best Way
If you live in the Sopraceneri region, there is a very simple way you can help us defeat these nefarious plans. It is so easy, cheap, and effective, it boggles the mind!
Hang a large banner outside your property.
Think about it. Who will take the financial risk of such speculation if, everytime you visit the site and region, you cannot miss the vox populi? They will be forced to reconsider. Because we caught them early in their scheme, this simple initiative will be more powerful than any law or referendum (and those aren't excluded either).
And indeed, any prospective "investor" will most assuredly want to come to our region, and visit the place before buying in. We need to make sure they are properly greeted when they do.
---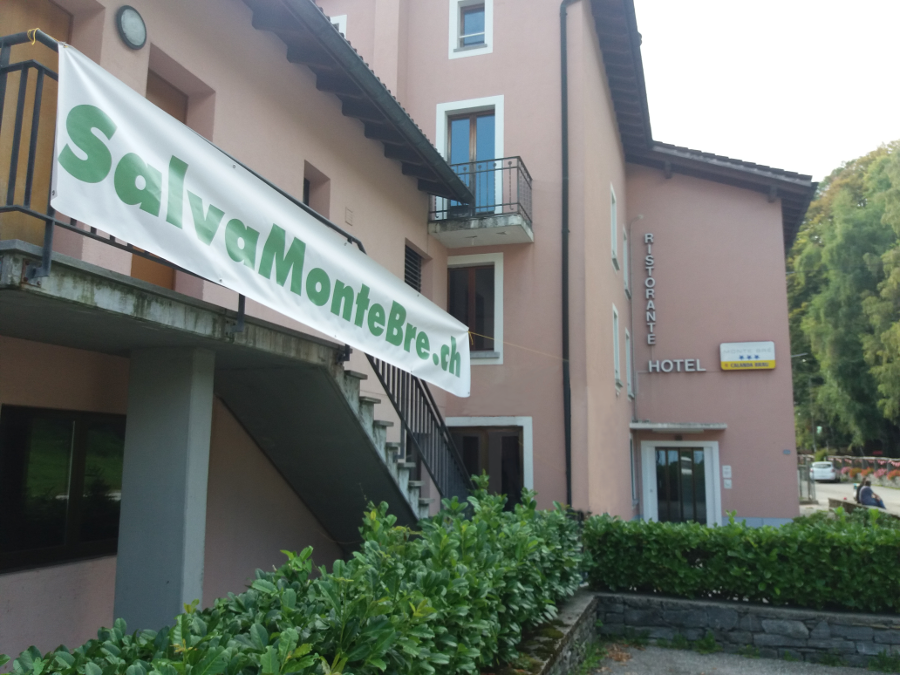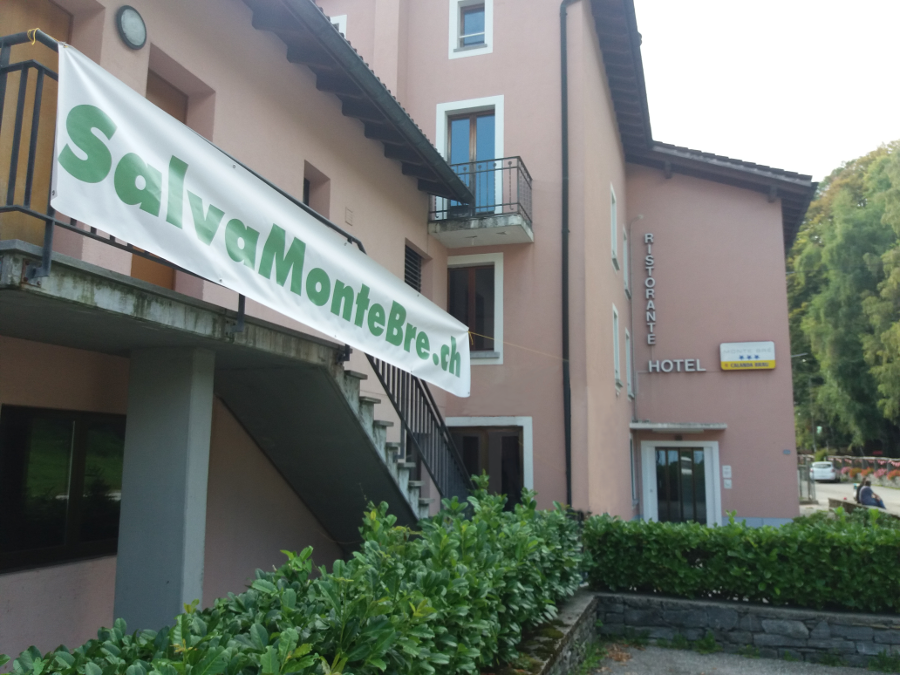 ---
We haved produced this logo, this banner, and this flag. This high-definition content, as everything on this website, is full copyleft. You are free to do with it whatever you'd like.
Here is what we are asking our friends to do: procure a banner as big as you can accomodate, either by printing it yourself or by ordering it in our store, and hang it on the most visible spot outside your property. Keep it there until the speculators have publicly renounced their plans. If you can access the printing equipment, you are free to print out as many as you want, at whatever size you choose, and use them / sell them as you please.
Ideal locations for these banners are highly visible from the road, especially on the way leading up to Monte Brè: Solduno and Locarno-Monti in the West, Minusio and Orselina in the East. Any balcony, however big, in the city centers of Locarno, Tenero, Muralto, Losone, or Ascona would be highly valuable as well. And of course the Piano di Magadino – on the road leading to our regional paradise – could prove an excellent deterrent to savagery as well.
If you own the appropriate piece of property, you could single-handedly stop the speculators' madness. Imagine being greeted to the city with a 5m x 12m SALVA MONTE BRÈ. Such ostentation would be amazing, but it is not required. This will spread like wildfire, and everyone can help it grow.
---
The Second Best Way
If you can't hang a banner, please support us financially. There is no small contribution, any amount is most useful.
Our public relations effort is only starting. As a first measure, we shall endeavour to cover the Sopracenerinese region with one simple message: SALVA MONTE BRÈ.
Where we can't have voluntary adoption, we will rent advertisement space: balconies, buildings, buses, façades, trucks, cranes, etc. The prospective "investors" will most assuredly want to visit the site: we need to make sure they are properly greeted when they do.
We have many other cards down our sleeve, for which we retain the effect of surprise. Our simple, guerrilla (-marketing) tactics don't require boatloads of money, but they do cost resources: mostly for content creators, printing and PR/media costs, and public advocacy.
For more information, please see this page.